Working in a Confined and Restricted Space
Closed and restricted working training is an education related to how people should behave while working in closed areas. Within the scope of this training, it is very important for people to adapt to the places they work, to comply with the conditions and to take precautions against the safety hazards that may occur as a result.
Many different business lines operate in a closed and restricted area. Mine workers can be given as the closest example to this. Alongside miners, various construction workers, elevator workers and many more workers can be considered in this context.
People who have to work in closed and restricted areas need various experiences in order to work in a healthier way, to perform their activities in a safer way and to continue their lives as healthy individuals. In the context of these experiences, getting training to work in a closed and limited area and having experience in the workplaces together with these trainings will give people experience.
Indoor Working Training
Indoor working training is provided by many different JHSU institutions and educational institutions. With this training, it will be possible for people to continue their work activities in order to make them healthier, safer and comfortable in their working periods.
Those who are trained to work in a closed area will also receive a training certificate when they complete these trainings in the best and successful way. With this training certificate, people will be able to operate in closed work areas and consequently continue their work. The training to work in closed areas is one of the most important trainings that people who have to work in closed areas feel better, get rid of safety hazards and protect themselves better. With these trainings, people will be able to both continue their work by taking more security measures and finish their work efficiently in a healthy way.
Who Can Attend Confined Space Training
There are many studies on who can get training in indoor work. Accordingly, the following people can actively participate in the training of working in closed areas:
At least high school graduates or equivalent school graduates who work in the education departments of public or private organizations,
OHS specialist candidates,
Trainers working in special education centers,
People graduated from associate degree departments of universities such as occupational health and safety, human resources, firefighting,
Private sector civil defense experts,
People who have graduated from high school equivalent schools who want to become an educator
People with these and similar qualifications can continue to work better by taking advantage of the training to work in closed areas.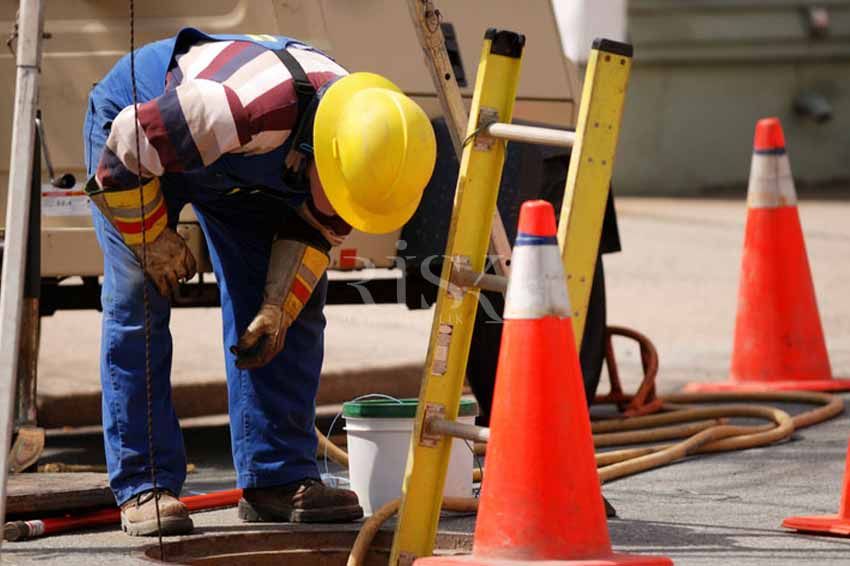 Confined Space Training Objective
The goal of indoor working training is to increase the work efficiency of the participants by transforming their unsafe working habits into safe working habits in confined and confined spaces. In addition to increasing work efficiency, creating working environments that will enable people to continue working in a healthy way can also be shown among the most basic goals.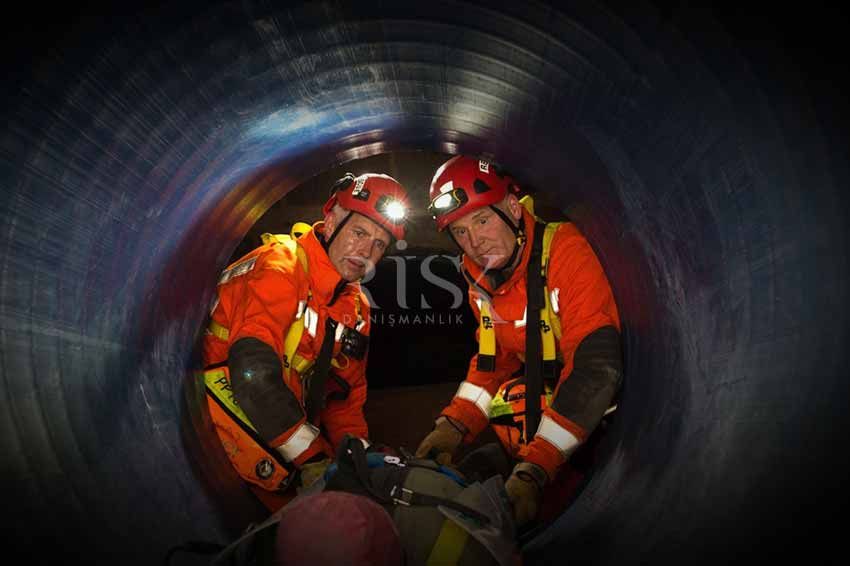 Indoor Working Training Content
The content of indoor working training consists of the following in practice:
Applications of control and wearing of personal protective equipment
Repetition of basic knot techniques applications
Practical determination of correct attachment points on seat belts
Practices on how to fix all the materials we have with us against falling in safe working in closed and limited areas
Anchoring application repetition
Use and care of fresh air breathing apparatus
The content and main objectives of working in a closed area are in this direction, and especially those who will work in this field should definitely benefit from these trainings.