Recovery from Height Training
Recovery from heights training is the basic training given to rescue people who have to work at heights in various business areas using different types of scenarios. Escape from the field procedures are applied in case of emergencies People who receive rescue training from heights, using the knowledge and experience they have gained when they enter the field in the face of possible dangers, engage in rescue activities for people with security problems.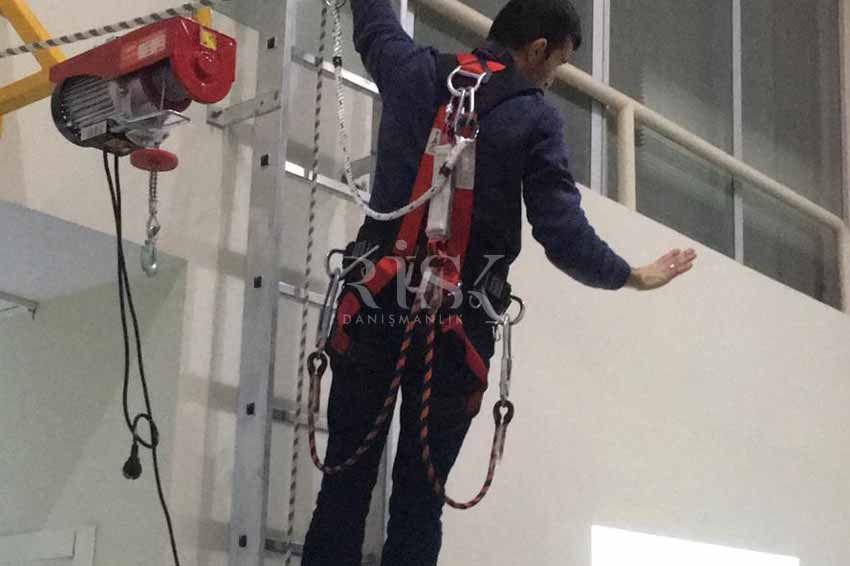 Within the scope of rescue from heights training, rescue operations are carried out in a simple way, without risking the rescuer, using user-friendly tools. In addition, the skills required for abandoning the tower, vehicle or platform that is studied in emergencies is a part of this training.
There are dozens of people working from heights, especially in areas where there is a high risk of working, such as construction, industry and factory. Unless safety precautions are taken, people may be exposed to disasters that may result in possible dangers, injury or even death. In order to prevent all these situations and to take the necessary measures, there is a lot of work for occupational safety experts. Individuals who receive rescue training from heights are expected to provide professional support to those who need assistance in such areas.
Is It Necessary To Take Training To Work At Height?
Working at height training is one of the basic trainings that should be taken by employees who are active in various work areas and who have to continue their work by establishing scaffolds due to their duties. Working at height training is the training process provided by various companies and educational institutions.
With working at height training, employees will protect themselves better against possible dangers and consequently will not allow possible disasters. In this context, it is beneficial as much as possible to continue these activities, which are mostly seen in sectors such as construction, by taking trainings. Otherwise; working people may face various dangers while working at heights. Therefore, they may not be able to make moves to protect themselves.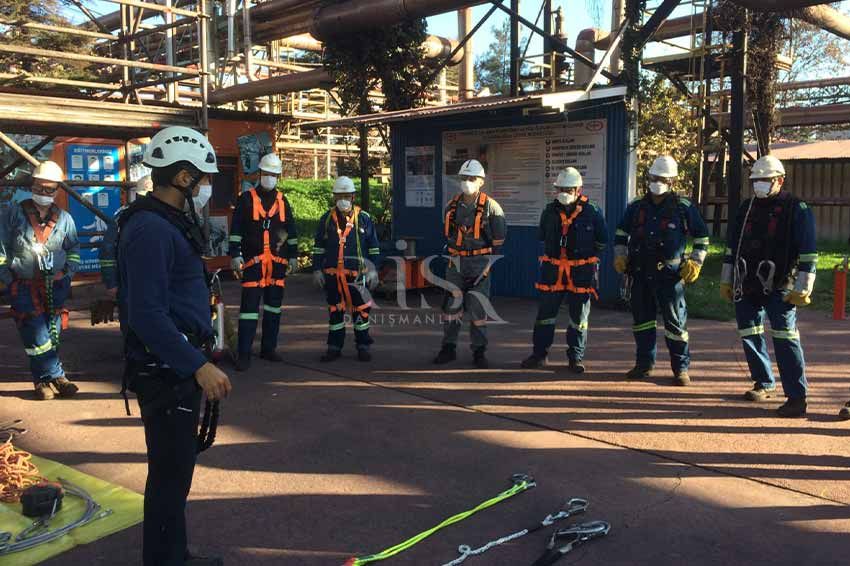 Height Recovery Training Certificate
The high recovery training certificate is a document that is entitled to those who have successfully completed the training by participating in high recovery training. With the rescue from heights training certificate, people provide support and help to employees who work at heights and face danger in various work areas.
Persons who want to obtain a training certificate for recovery from heights may be entitled to receive this certificate by actively participating in relevant trainings. With this training, which can be thought of as First Aid, all kinds of accidents, injuries and similar incidents that may occur in the work areas can be neutralized and people can also work in a healthy way.
Recovery from Height Training Content
The content of recovery from heights is one of the most curious subjects. In general, when the purpose of rescue from height is taken into consideration, it is the initiation of the first intervention by people who have to work at height and need help and who have received rescue training from high. Recovery from heights training content usually consists of:
General recovery principles
First response to the casualty
Inspection and maintenance of rescue equipment
Emergency procedures
Recovery planning and risk assessment
Emergency evacuation from a height
Rescue equipment and usage limits
Rescuing an unconscious / unconscious victim
Working at Height Certificate
The certificate of working at height is also a type of document that people who have successfully overcome the process by participating in the training at height are entitled to receive. With this document, people can actively participate in high-altitude work activities in various business areas.
JHSU companies, which provide basic training such as recovery from height training and working at height training, should be investigated by individuals. With the training contents and all the details, people can receive training in the most ideal place.